Facebook Status
April 11, 2014 at 6:15 am
InstaB launches its new Q&A module... yes its only on the iPhone but an Android version will be out next month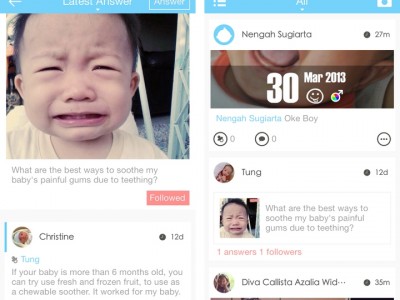 Being a new parent must be terrifying - that's why the baby photo app InstaB has added in a Q&A section that's kind of like Quora for parents.
April 3, 2014 at 10:42 am
We took in a small batch 3 @ 1337 so we could make way for some startups in our new "Enterprise Ignite accelerator: GLC Edition" programme.

Wanna be part of the Pilot? We're looking for startups with ready solutions that will connect well with GLCs. Let us know what you have and what GLCs would be your candidate. We wont be able to match all in our Pilot but this is something we're sticking with long term. So do hit the link and send us your details.

1337accelerator.com